'The hardest, yet most rewarding job you will ever have'
The Staff Experience
Lead
In a camper's eyes, their counselor is the ultimate role model. They are a human being to be remembered forever as one-of-a-kind: silly yet nurturing, hilarious and fun yet always responsible! As a counselor you will have the chance to make such a positive impact on a young person that they will remember you for the rest of their lives. They will talk about you around the dinner table, or reminisce about you to friends, and try to live by the values that you taught them this summer. We challenge you to help our young campers become better athletes, artists, performers and people.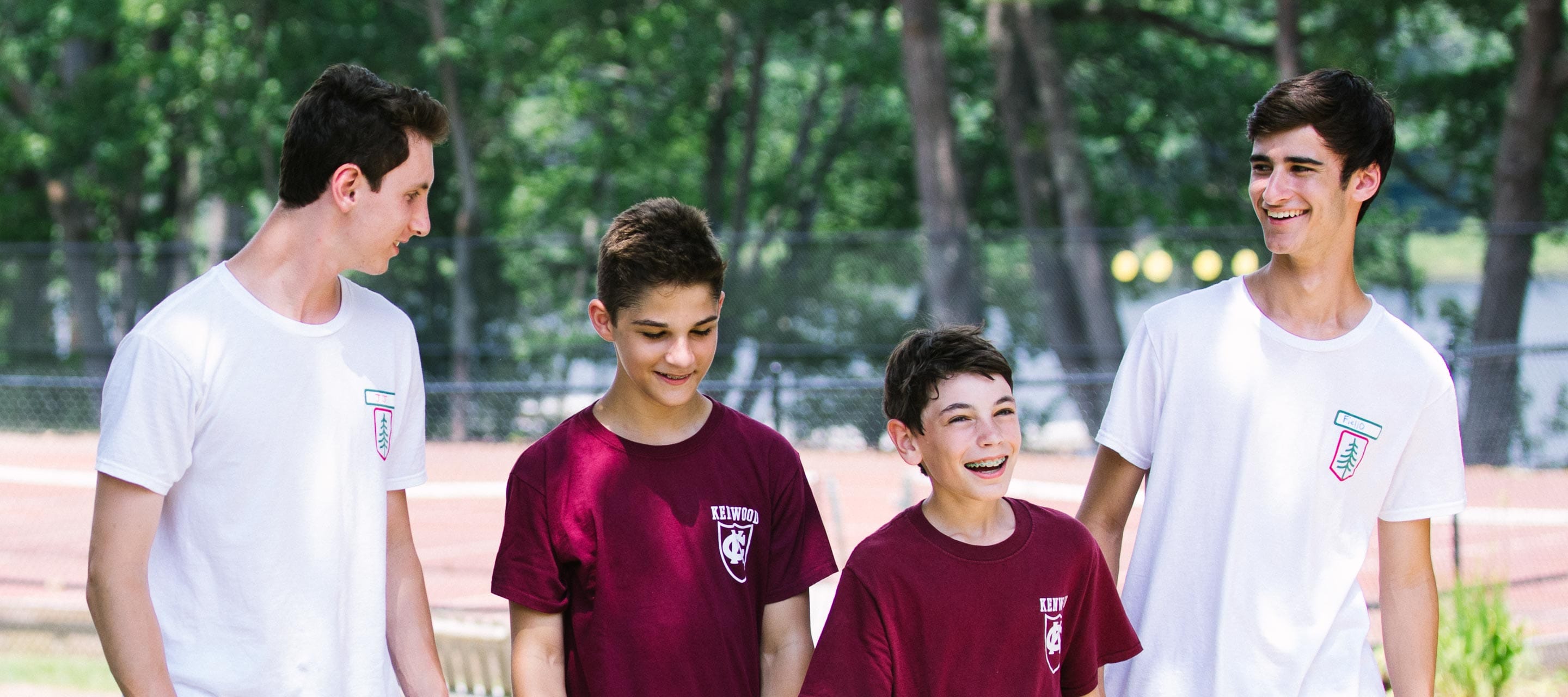 Inspire
We foster an environment that encourages our campers and staff to step out of their comfort zones. Camp is a unique space that inspires our staff to be creative, audacious and think big. Instead of asking why? we lead with why not? As a staff member you may climb mountains, perform on a stage, help someone through homesickness, all while making friends with people from totally different parts of the world. Camp is a place to accomplish things you never thought possible, and simultaneously inspire your campers to do the same.
Grow
K&E is a hardworking, positive, can-do environment where we also value fun and play. Spending a summer as a Camp staff member will give you the platform to positively impact the lives of children, and it is our goal to create those same life-changing outcomes for  you. As a leadership team we treat each staff member as an individual and work towards helping you achieve your personal goals, including becoming the best version of yourself. We conduct weekly individual check-ins to discuss personal and professional development, and the Camp Administration is available 24/7 to chat!
Belong
We know of no greater feeling than joining a work environment that remains a part of you for the rest of your life. At Kenwood & Evergreen we have a global network of friendships that is always looking for new members. Our staff return year after year to continue having amazing summers with amazing people who care about them. Our community is like no other, and you have to come see it to believe it.
Staff Training
Our staff training is the perfect mix of play and professionalism. Workshops with industry leaders and hypothetical role play of camp situations will prepare you for the challenges of working with young people.
The Days
Each day will offer practical hands on experience and simulations of what an actual day is like at Camp. When the campers step off of the bus on Opening Day you will still be nervous, but you will also know how to do your job well.
The Nights
Staff Training nights are for fun. We offer social events like traditional American square dancing, a 200-person relay race, and a chance to do some local shopping. We'll take you to a professional baseball game and a 50-foot waterfall, and help create a culture of staff togetherness.
If you'd like to become part of the Kenwood & Evergreen team, please check out our Types of Positions and begin your journey to the toughest but greatest job you will ever have!
Apply