We try to make travel to and from Camp as simple and enjoyable as possible for our families. Whether you are participating in our 3, 6 or 7 week program, we offer bus and airport transportation at convenient locations throughout the Northeast.
Whether you are traveling by bus or airport shuttle the K&E experience begins on your ride to Camp. We staff the buses with our directors and best, most experienced counselors, and use the journey as an opportunity to help everyone make immediate social connections, and leave Opening Day anxieties in the rearview mirror!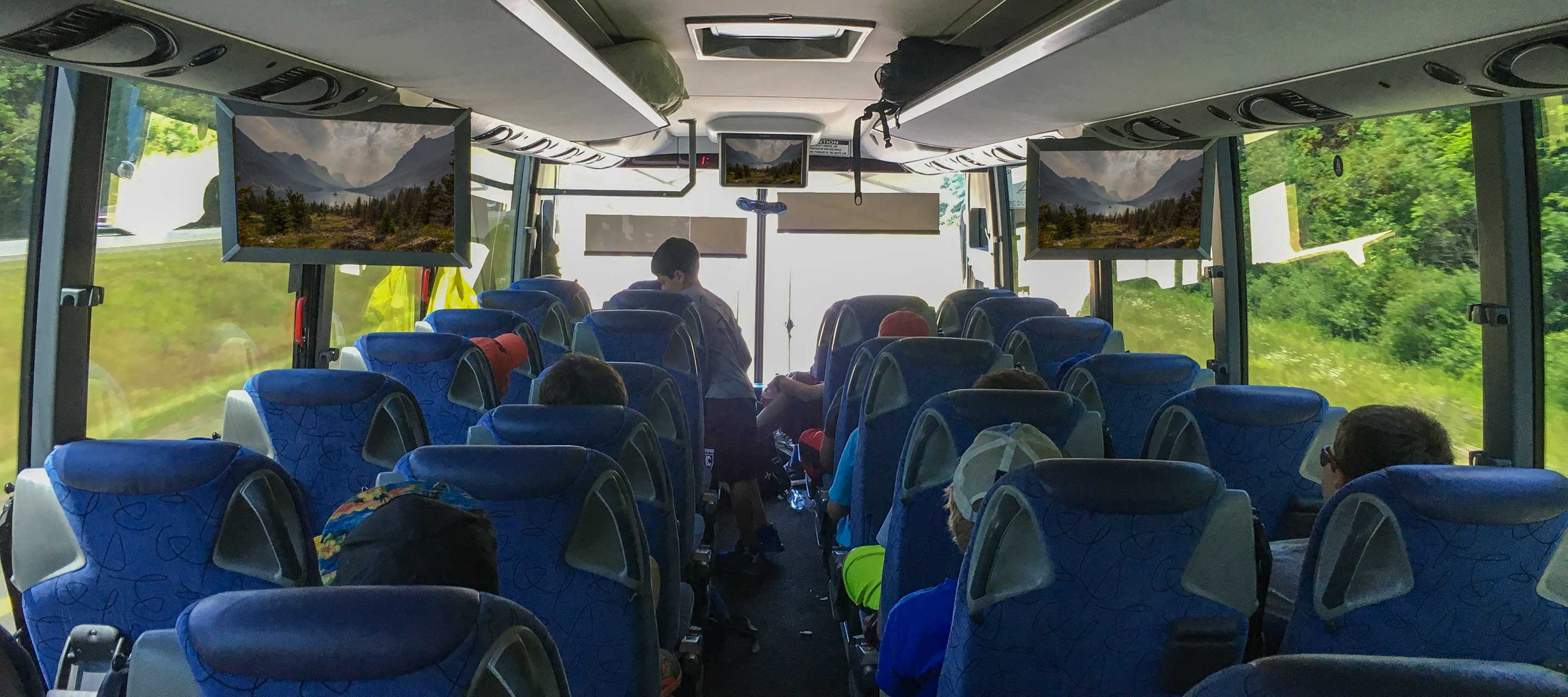 Bus Stop Locations
New York Bus Stop
New York Area Campers will be collected by bus at the SUNY Purchase Arts Center Parking Lot.
Connecticut Bus Stop
Connecticut Campers will be collected by bus on the Southbound side of the Exit 22 Service Area on Interstate 95.
Boston Area Bus Stop
Boston Area Campers will be collected by bus at Riverside MBTA station. The station is at Exit 22 on Route 128 (I-95).
Airport Pickups
We happily offer shuttle pickups and drop-offs at Boston's Logan Airport