Just because the sun has gone, doesn't mean we stop the fun! When the lights go down, the energy level goes up as each night both camps offer special evening programming. Throughout each 7-week summer we offer more than 30 different incredible, unforgettable nighttime activities, including…
Jello Wrestling
Our campers' favorite evening activity, Jell-O wrestling, means sticky sweet fun, and lots of laughs. Roll around in 1500 pounds of Jell-O with your camp friends as the entire community cheers you on!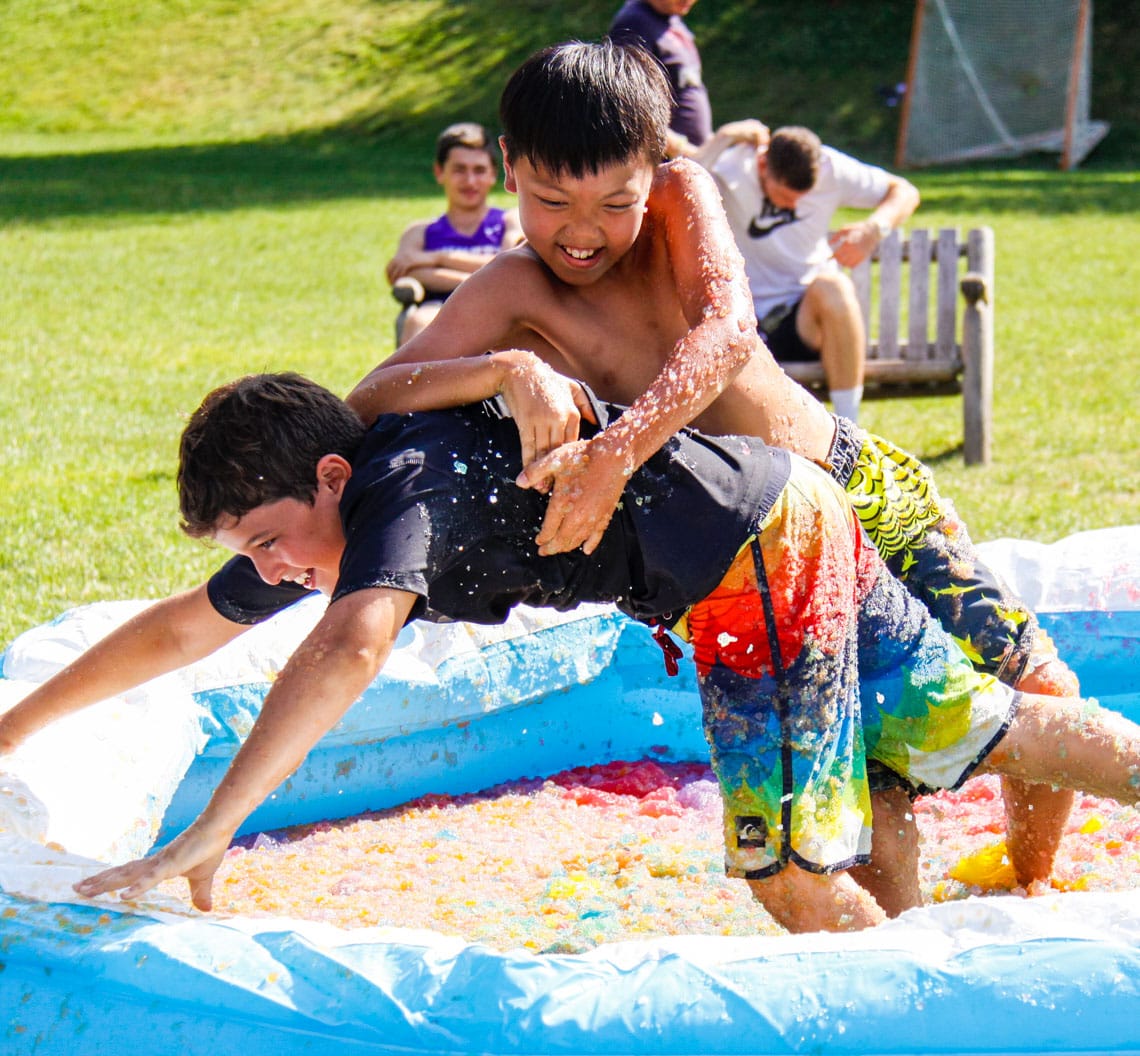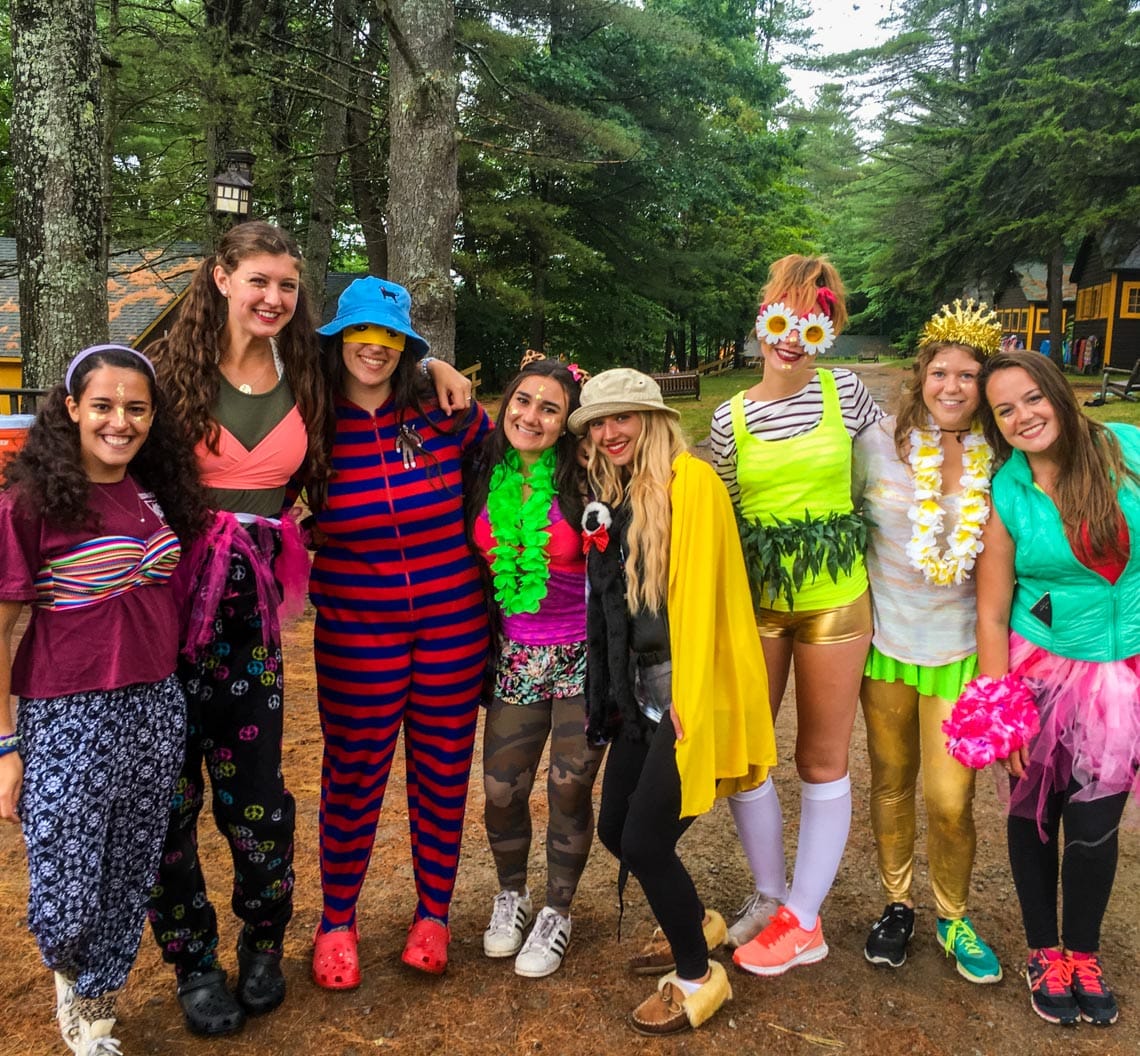 Camper / Counselor Hunt
The biggest game of Hide-and-Seek you'll ever play! Counselors dress up in themes, campers hunt in teams – last ones found win!
Hobby Night
On Hobby Nights you'll have the opportunity to work more closely with your favorite activity leader learning, crafting, playing, building or acting. Do more of something you love or try out something you've never done before!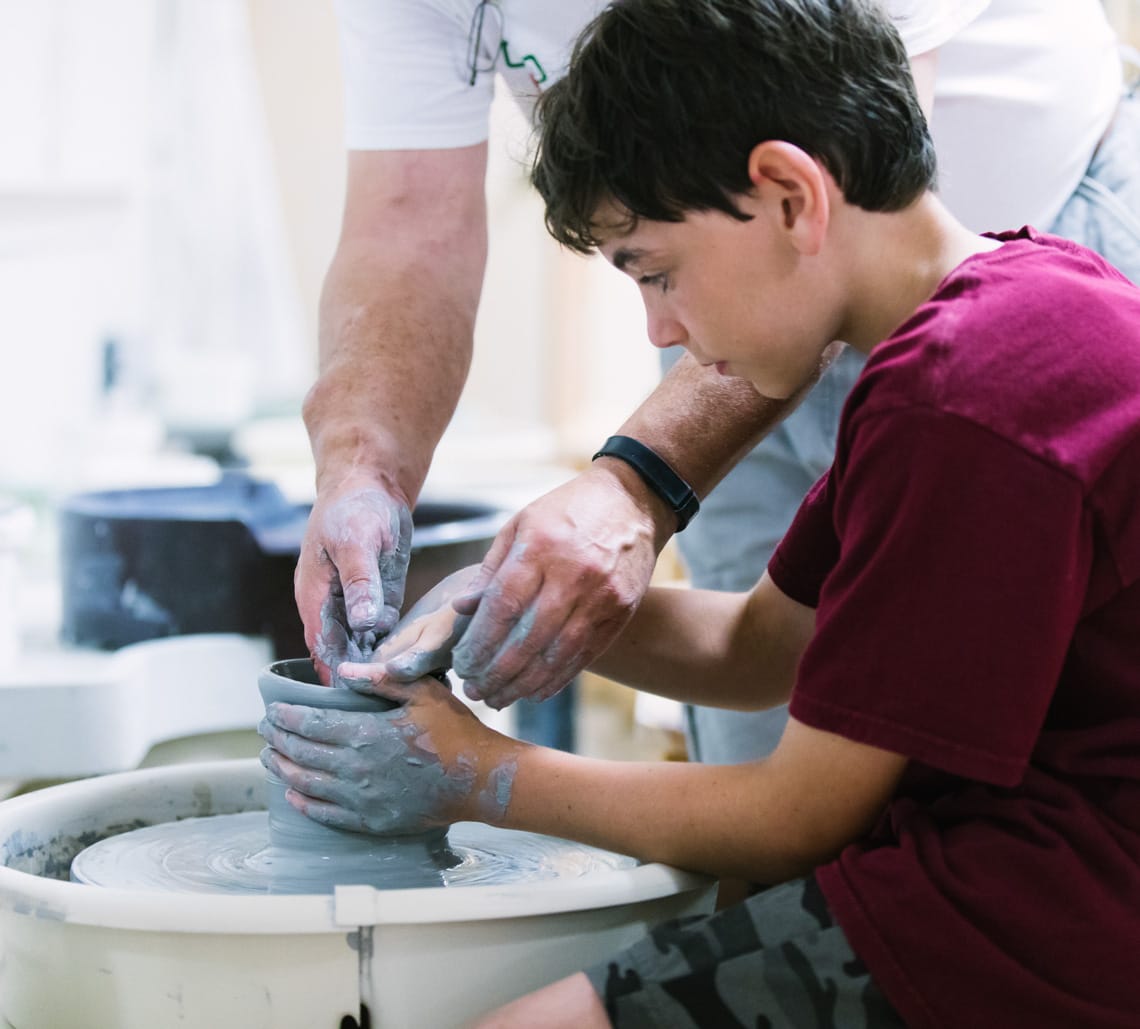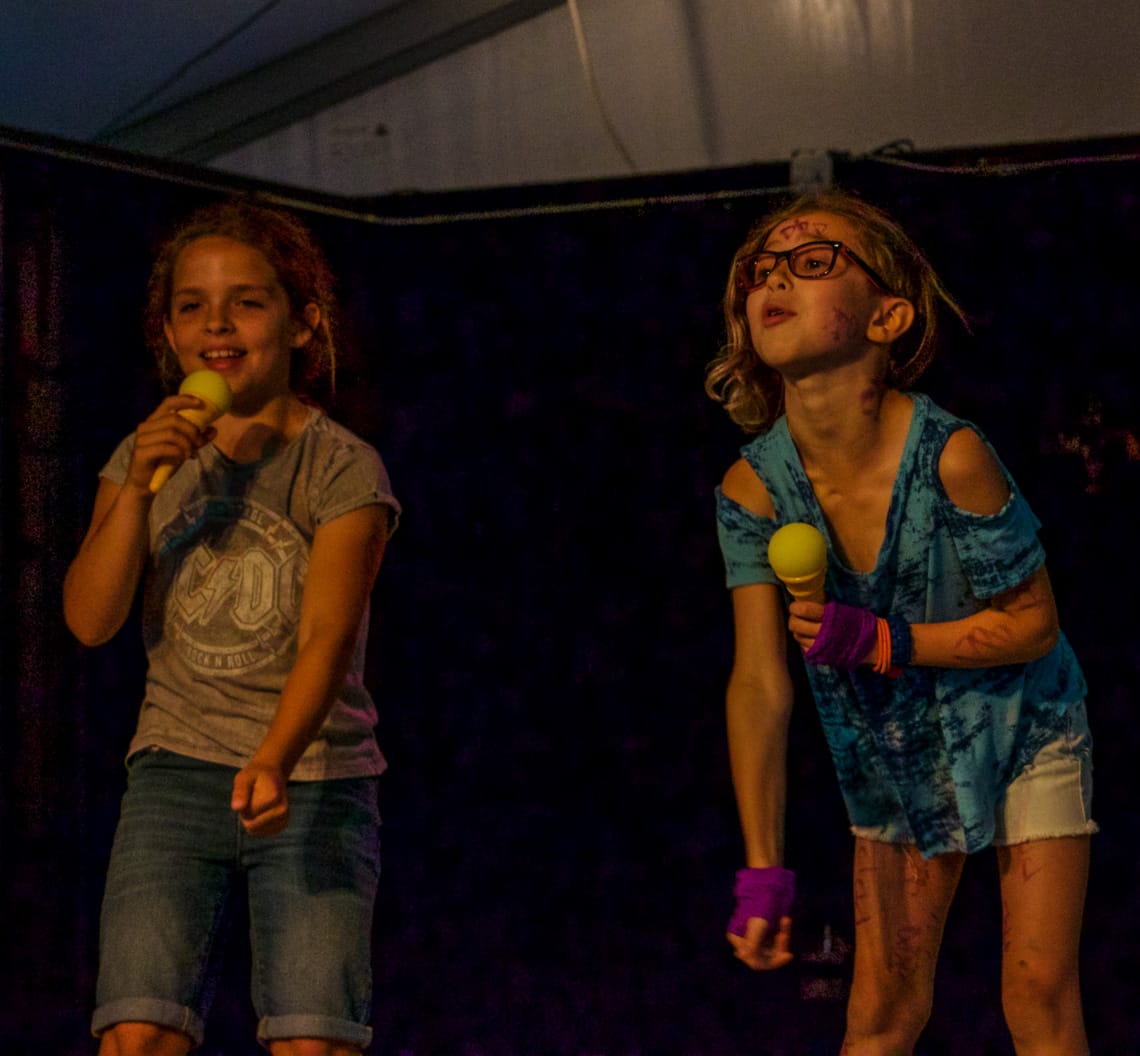 Lip Sync
Dress up and make up a song/dance routine with your bunkmates. The more 'out there', the better!
Campfires
Our campers tell us that K&E campfires are some of their favorite evening events. At campfires you'll hang out, sing songs, tell funny stories, roast marshmallows and enjoy time with friends. Some campfires are just with your age group, while others are with the entire Camp community. They're a special time where we are reminded how welcome and loved we are at Camp.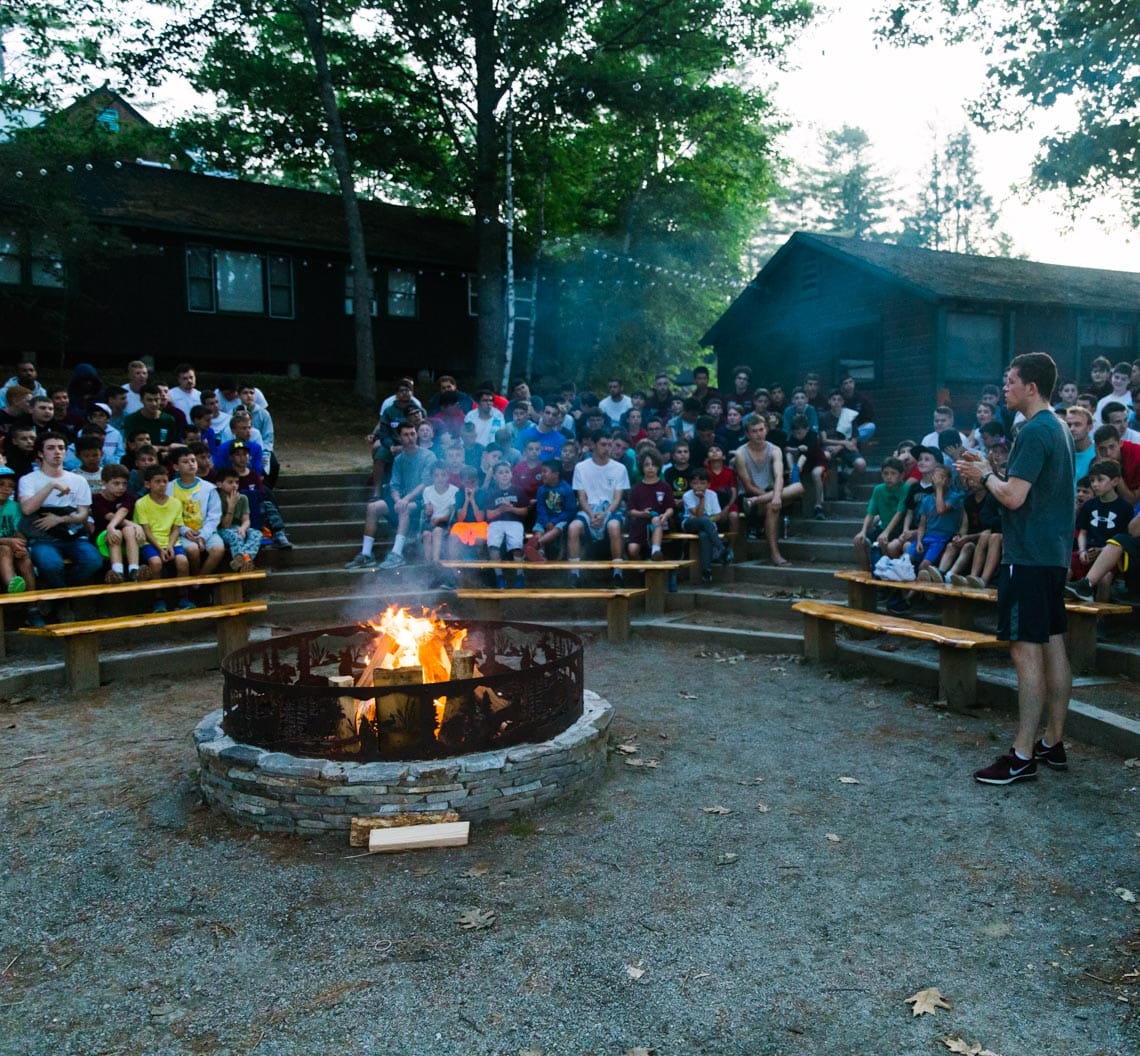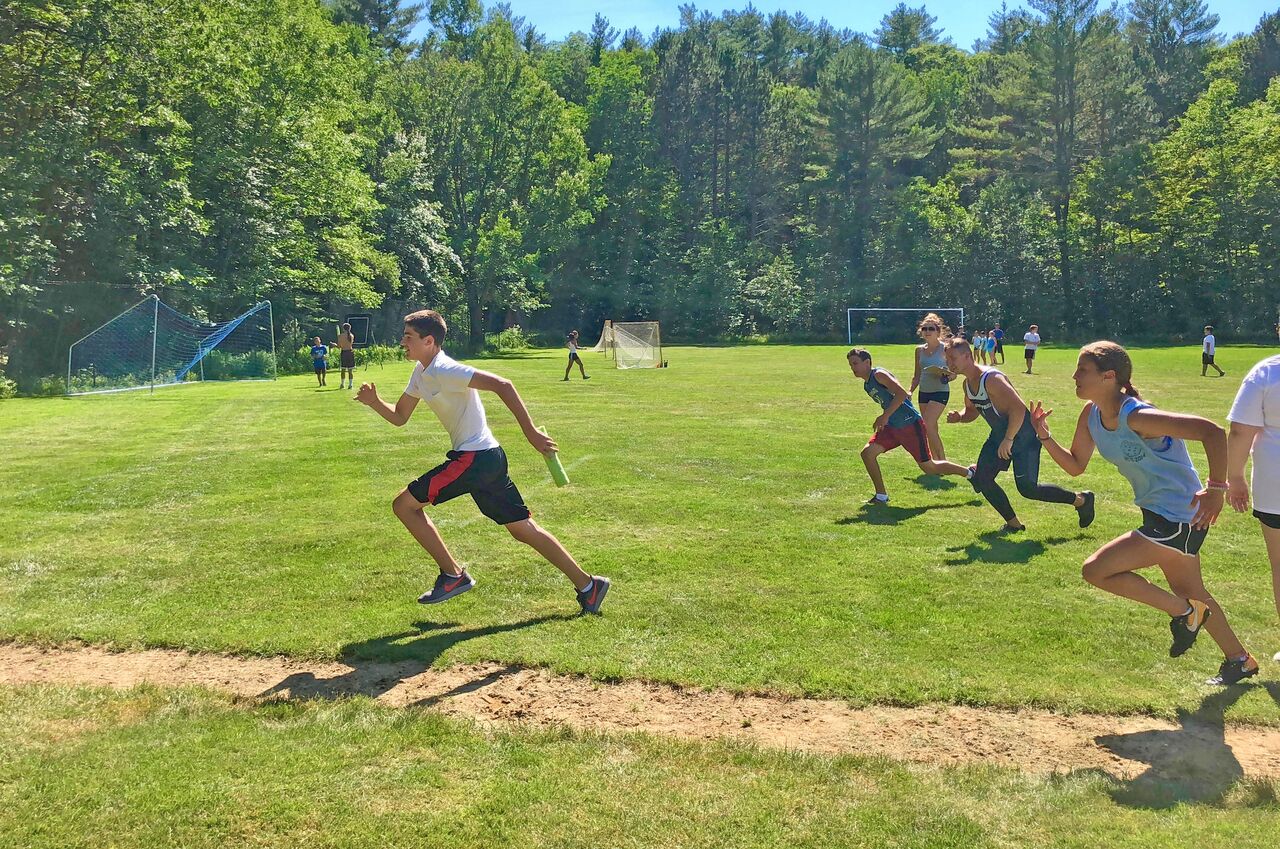 Capture the Flag
You may have played the game somewhere else but you've never experienced anything quite like our version of Capture the Flag. Two teams square off on a playing field and for an hour campers of all ages run their hearts out while trying to score as many points as possible…or work in teams to free their teammates stuck in jail. Prepare to use cunning, strategy, all of your sports skills and even secret code words to help your team win this favorite evening activity.
Blacklight Party
Our Camp community loves to party…especially when it's a black light party. Cover yourself in glow sticks and dance to today's best music while drawing on your friends' white t-shirts with neon glowing magic markers.