2024 Dates & Rates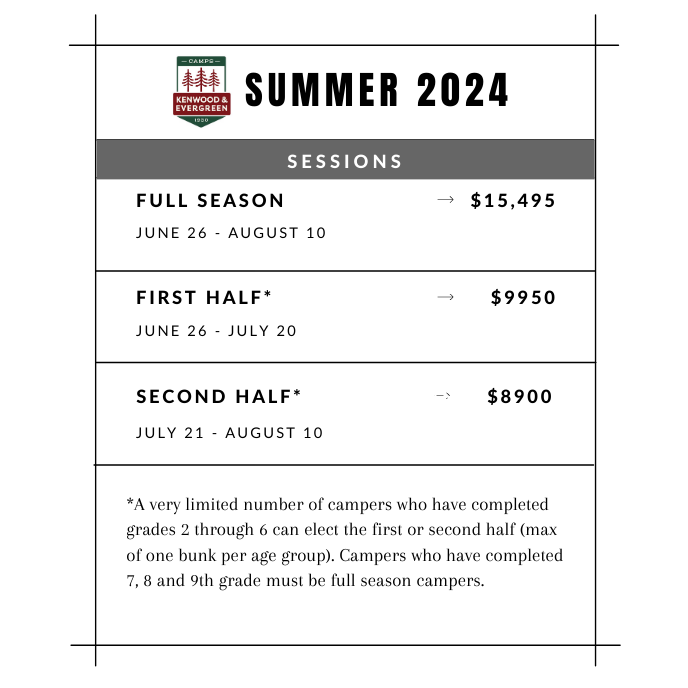 Visiting Day
Visiting Day will be Saturday, July 20th 2024
Summer Tours
Are you interested in Summer 2024? We offer a limited amount of tours for families during our camp season. It is a great way to see camp in action, meet our leadership team and view our amazing community in person! Please contact campoffice@kenwood-evergreen.com to secure a tour this summer!
How To Enroll
Enroll online to complete a Camper Application (please note a deposit will be required).
Cancellation
We consider ourselves to be partners to our families, and to ease any concerns about making a commitment ahead of next summer during what is a challenging and uncertain time, we are offering a full refund until January 1st, 2024.  Secure your spot now, risk-free.
If you enroll your camper after Jan. 1, you will have 30 days after your official enrollment to cancel to receive a full refund.