Traveling to Camp
Camp opens for our half and full season week campers on Wednesday, June 26th 2024.
Campers are strongly encouraged to take the bus to camp. The Camp experience really begins on the bus ride up – new friendships are formed and songs and games are played. Goodbyes are also easier at the bus stop.
NEW YORK BUS STOP – Wednesday June 26th Time: 9:30 AM Departure (Check in 9:15AM)
SUNY Purchase College, Performing Arts Center Parking Lot.
735 Anderson Hill Road, Purchase, NY 10577
CONNECTICUT BUS STOP – Wednesday June 26th Time: 10:30AM (Check in 10:15AM)
Service Area off of I-95 North in Fairfield, CT.
BOSTON BUS STOP – Wednesday June 26th, Time: 2:30PM (Check in 2:15PM)
Riverside MBTA Parking Lot (far end). The station is located just off Exit 22 of Route 95.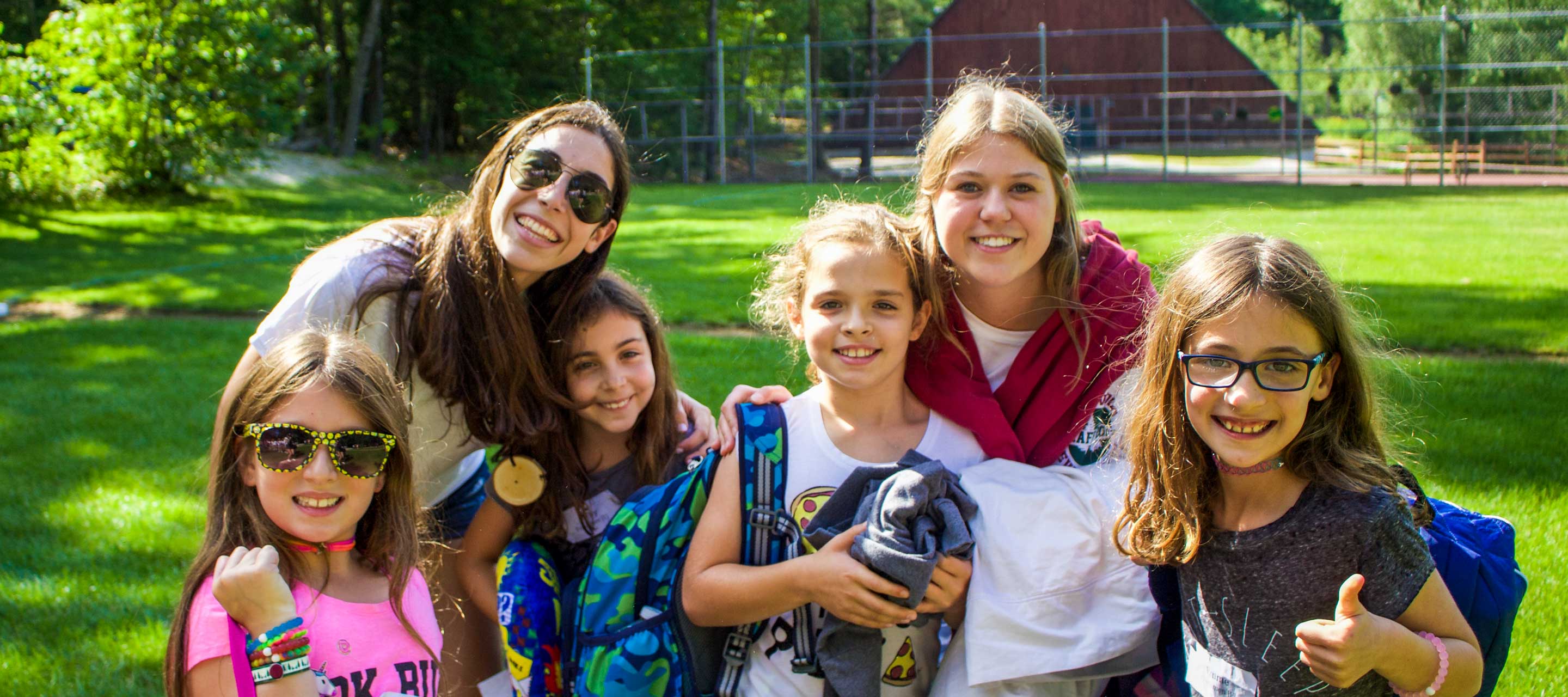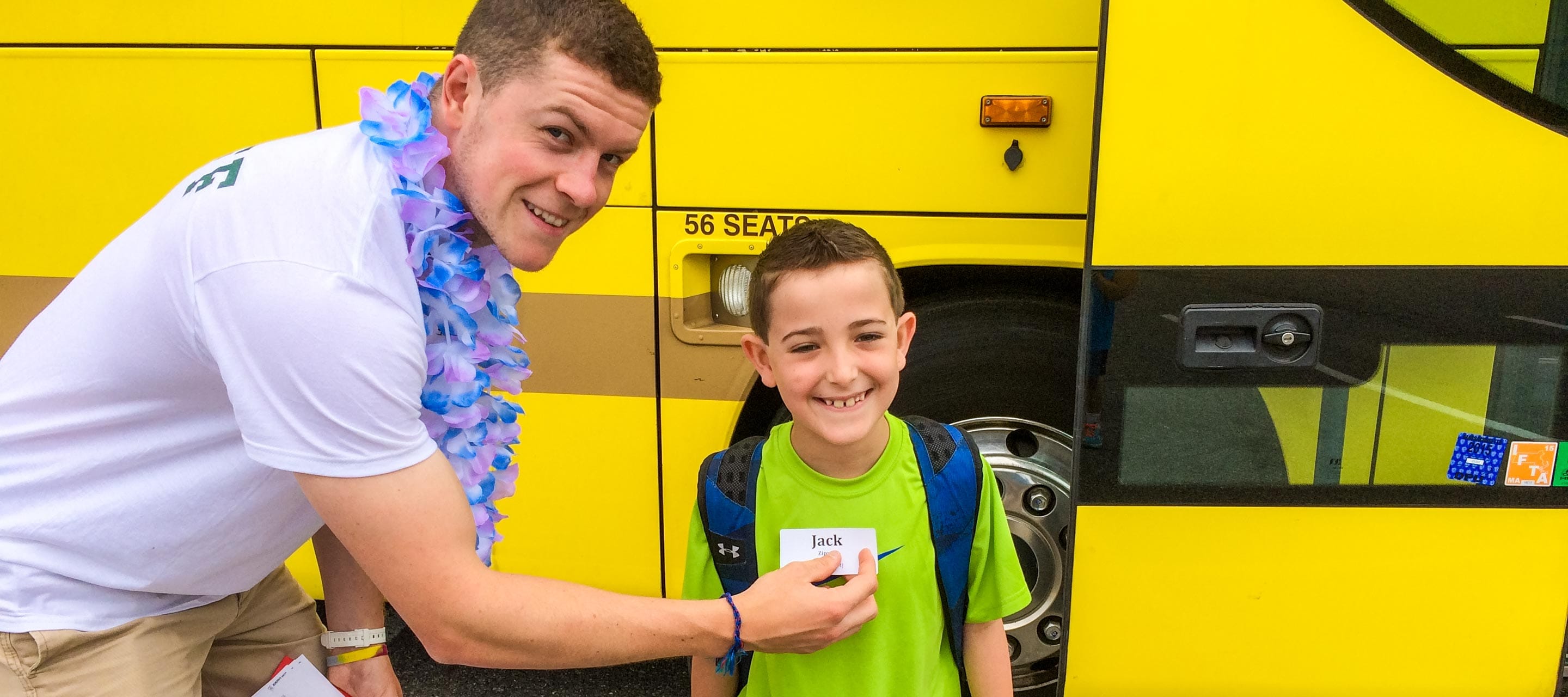 Travel by Plane to Camp
If your child is traveling to Camp by plane please be in direct contact with the Camp Office no later than May 1st to confirm your child's travel plans. Please make sure that you consult with the Camp Office before booking any flights as it is crucial that we know the complete travel itinerary of each child. Families interested in what their child should bring on an unaccompanied flight may find this link helpful.
If your child is traveling by plane please remember that luggage should not be checked (except international campers), but should be shipped by separate carrier, as discussed in the "Baggage" section.