The start of the 2nd week of the summer!
July 9, 2019
We began the 2nd week of the summer today with gorgeous weather and so many fun activities. Look at all of the fun things we were doing today!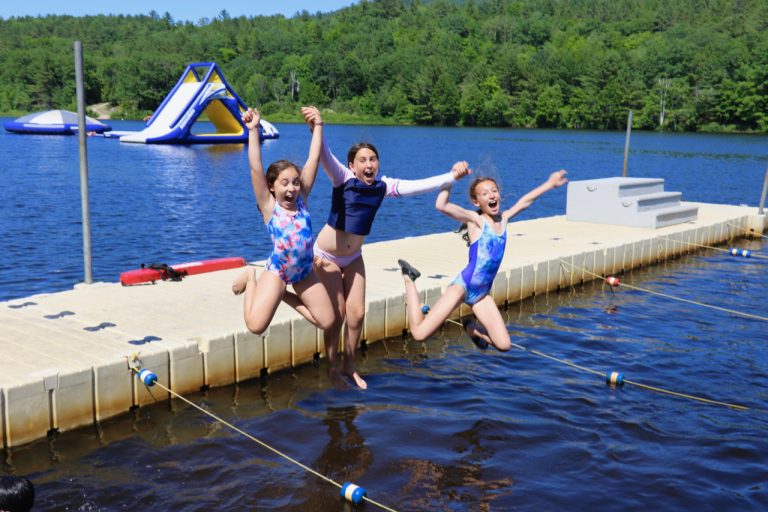 And then there were tonight's evening activities. In Kenwood we had one of our signature evening activities: Jell-O Wrestling. Just hearing the name tends to make people around here break out into a beaming smile. Right after the final activity period this afternoon, our maintenance team was in the Hollow building a wrestling ring and filling it will gallon after gallon of bright red Jell-O.
When the entire boys camp arrived at 7:30pm they didn't quite know how to contain themselves. There was high fiving and cheering and pure excitement at getting to do something so silly. Starting with our youngest campers, groups of boys in bathing suits tentatively stepped into the pool for a few minutes of slipping and sliding.
In Evergreen tonight's evening activity was called Camper Hunt. Our counselors spent the night searching the campus for small groups of campers who hid in, under and around buildings, in bushes and trees, and just about anywhere else you could think of. Some of our campers spent a lot of time creating elaborate costumes to camouflage themselves, while our counselors formed groups and dressed up in costumes because Camp is about having fun and showing your spirit.
I had the pleasure of standing on the Evergreen porch as those who had recently been caught were brought in to be counted. These two girls ran up to me and with great pride exclaimed "we hid in the trash!" Camp is the best.