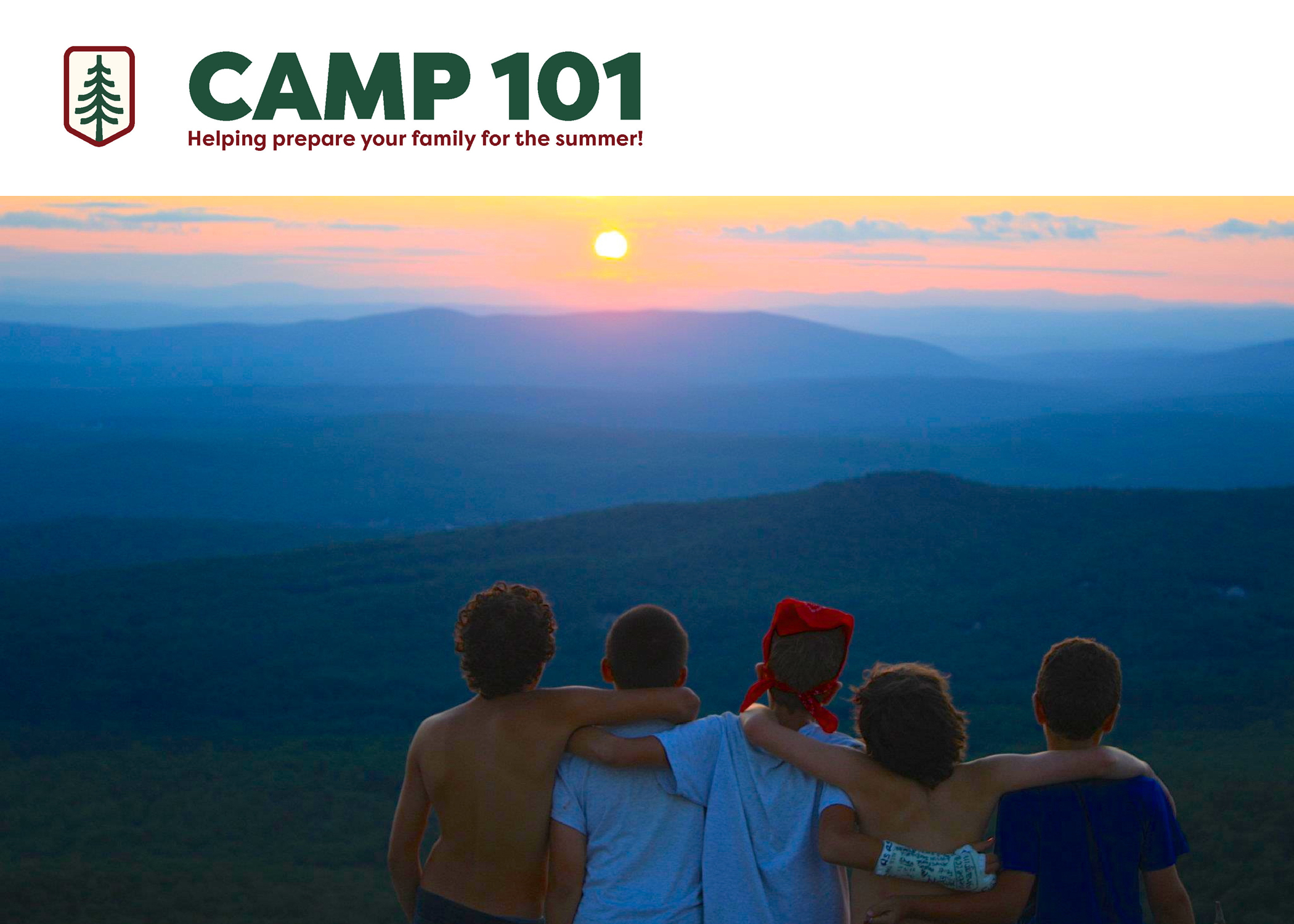 Our Health Center, Medical Forms and Medications
April 18, 2019
This 'Camp 101' contains important information about our 24 hour health center, medical forms, and an introduction to our 2019 system for sending medicine to Camp.
Please read on for this information and more, including what happens if your camper visits the Health Center and how we deal with head lice.
MEDICAL FORMS
Do I need to complete the forms?  
YES!  We are legally required to have all of your child's medical forms on file prior to their arrival at Camp. ALL MEDICAL FORMS ARE DUE BY MAY 1
What forms do I need to submit? 
1. Health History Form
2. A Physician's Exam Form
3. Immunization Record
4. Medical Authorization Form
5. Copy of Health Insurance Cards
You may also need one or more of the following if they are applicable to your child:
Epi Pen / Asthma Inhaler Permission Form  (only if you would like your child to be able to keep their own epi pen/inhaler in the bunk as opposed to it being kept in the infirmary)
Mental Health Advisory Form  (If your child has been treated for any mental health issue in the last 12 months)
Where do I find forms?
You can complete / print out the forms through your online Parent Account.  This is the same account you will use to view photos and send your children emails during the summer.
Click HERE to log in to your Parent Account account
Once you log in, scroll down to Forms & Documents.  You will then see all the forms and their current status.
Where Should I Start?
We recommend starting with scheduling your child's physical exam, as we need to have a copy of the physical and all other medical forms by May 1.  Please still submit all medical paperwork by May 1. We appreciate that completing summer forms can be a time consuming and sometimes confusing process, but as we are legally required to collect this information we ask for your cooperation in submitting them ASAP!Please note that the Immunization Record is a 
separate
 form instead of being combined with the Physician's Examination form as in years past.If you would like any help or have any questions, please don't hesitate to contact Ruby at 781-793-0091 or email 
ruby@kenwood-evergreen.com
MEDICATIONS
Meet Glenn! Glenn is the pharmacist at (and co-owner of) Colonial Pharmacy – our closest pharmacy and a local business that Camp has been using for many years to fill prescriptions and meet health center supply needs.  We have a great relationship with them, and are pleased to be partnering with them for medication management services this year.
Colonial Pharmacy is based locally in New London, NH and will fill orders for prescriptions and over-the-counter (OTC) products – including vitamins and supplements – so that medication is safely dispensed in full compliance with state and federal laws.  They work with local school Proctor Academy to fulfill the same role year round, and have an existing relationship with Maundey Abrahamson, our Head Nurse.  We are confident that they will provide an efficient, streamlined service for us all.
Prescription Medications
All prescription medications must be filled by Colonial Pharmacy.  Colonial Pharmacy will deliver your medications in personalized packaging clearly labeled with the day, time of administration and dosage. Having the medication pre-packaged helps minimize dispensing errors and ensures that campers receive the correct medication and dosage at the correct time.
Colonial Pharmacy will get your contact and insurance information from us, once your medical forms have been submitted.  After submitting your paperwork, you or your doctor can then e-fax/fax your camper's prescriptions directly to Colonial at (603) 526-2235. For legal reasons, prescriptions cannot be submitted via email. All prescriptions must be submitted to Colonial by June 1st at the latest.
Unlike last year's pharmacy, Colonial Pharmacy will not charge extra for packaging the prescription medications that they supply, and there is no additional paperwork required. Prescription medications will be billed to your insurance and copays will be charged to your camp account, so you do not need to provide credit card information to Colonial Pharmacy.
Over The Counter Medications
K&E provides several "as needed" OTC (Over-The-Counter) items through the Health Center, such as Advil, Benadryl, Tylenol and certain OTC allergy medications.
If your child takes these medication daily or more frequently then 2 times a week then we ask that you purchase these directly through Colonial Pharmacy who will package it in the same way as prescription medications. Please refrain from sending regularly taken OTC Medication directly to Colonial.
Exceptions
The following medications are the exception to the above and may be sent directly to Camp, labelled clearly with your camper's name and HEALTH CENTER.
Emergency inhalers and EpiPens required during the bus trip to camp
Growth Hormones – must be supplied directly to camp
Liquid medications – must be supplied directly to camp
If you have any questions or concerns, please contact Ruby at ruby@kenwood-evergreen.com.
THE HEALTH CENTER
The Health Center is staffed 24/7 to ensure your child's safety and well-being while at Camp.  We have a wonderful team of caring nurses and doctors who provide love, band-aids and expert medical care!
What happens if my camper has to visit the Health Center?
It is our policy to notify parents or guardians regarding a camper's health situation if your child:
requires an overnight stay in the Health Center
is prescribed medication by a doctor
breaks a bone
contracts a communicable disease
has a significant allergic reaction due to exposure to an allergen
requires a trip to our local hospital or a specialist physician outside of Camp
Many children visit the Health Center for a variety of minor issues like bumps, bruises and bug bites; because they are feeling a little tired or spent or just because our nurses dispense great TLC! We do notgenerally contact parents in these circumstances; they are a daily part of Camp life and our Health Center staff do a wonderful job of caring for your children like they are their own and helping them to feel able to rejoin their group!
A SPECIAL NOTE ABOUT HEAD LICE
As most of you know, head lice are a frustrating, but treatable problem in schools, camps and communities all over the country.  Camps Kenwood & Evergreen are taking the necessary precautions to minimize the risk of lice infestation among our campers and staff. You may already be familiar with the head lice literature disseminated by your local school or health agency but if you'd like to read more please click HERE.
The following are the steps that we will be taking at Kenwood & Evergreen this summer
1. During the pre-camp staff orientation, counselors will be taught how to detect symptoms of head lice, and will be advised to discourage the sharing of personal articles such as hats, hair ties, hair brushes, and towels among our campers.
2. We will carefully screen every camper and staff member at the start of Camp. If we find lice or lice eggs (nits) on your child, we will offer you two options:
Option #1 Your child can remain at Camp, with his or her hair to be treated by the professionals of the Lice Treatment Center, at your expense (please note that this can cost up to several hundred dollars).
Option #2 Your child can return to your care until a pediatrician or lice treatment specialist verifies that your child is lice and nit free, whereupon he/she can return to Camp.
We will periodically check all campers throughout the summer, including a thorough check before they return home.
We ask that all campers bring with them to Camp a baseball/softball batting helmet, to minimize the possibility of spreading lice from one person to another.
Your child must be lice and nit free before coming to Camp. The last thing that we want to do is to be forced to send a child home! As a parent, you can help by checking your child or having your child checked for lice by a medical professional before they leave for Camp. If lice are found, treat safely and thoroughly and remove all lice eggs (nits). Complete nit removal is crucial! If your child has been treated within 6 months of the start of Camp, please notify us so that we can double-check them at Camp.
We are confident that these precautions will help all of us to have a healthier and happier summer!